Kurzfilm
Sderot Kissufim
Noga Dekel • IL 2019 • 20'
DCP • hebrOF+eUT • Österreichpremiere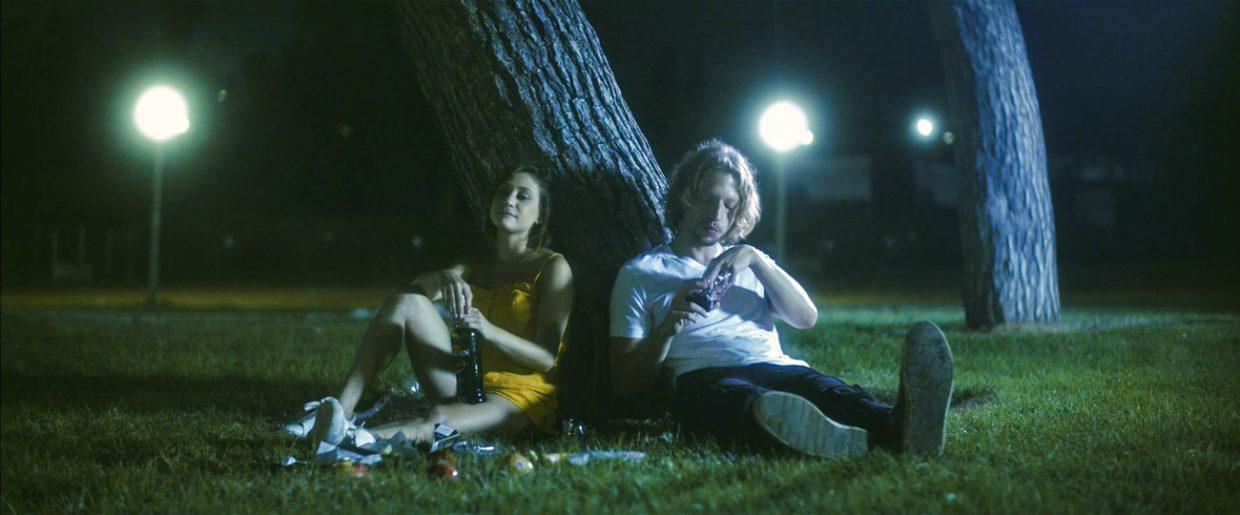 14.07.2021, 20:00 Leokino
A casual encounter on Tinder between Michal – a film student, and Alex – a local guy from Sderot, takes an unexpected turn, while the two embark on a poetic journey between Sderot and Paris. (festivalscope.com)
Director Statement: The film deals with the strangeness to one another that is inherent in the characters of Michal and Alex, and in their relation to Sderot – the city in which they live. Michal, a film student who came from the Tel Aviv Metropolitan Area, considers the city of Sderot a temporary home and recoils from becoming attached to it. Alex, a Russian fella ashamed of his origins, is part of the minority within the city's predominantly eastern population. Being a film student myself and studying European cinema, Michal's character is close to my heart. Michal's point of view allows to discuss cinema within a broad context of cinematic tradition.
Director, Writer, Edit Noga Dekel • Cinematography Alon Daniel • Cast Noa Har-zion, Guy Demidov- Halpern, Michel and Rosa Aberman • Sound Jasmin Even • Music Gilad Kesler • Executive Producer Ester Lehman, Dekel Adar
Noga Dekel 2014–2019: Film studies towards an academic degree at Sapir Academic College, Sderot, Israel. 2016– 2019: Noga directed her short films LABYRINTH, LA MARIPOSA and SDEROT KISSUFIM.