Kurzfilm
Sderot Kissufim
Noga Dekel • IL 2019 • 20'
DCP • hebrOF+eUT • Österreichpremiere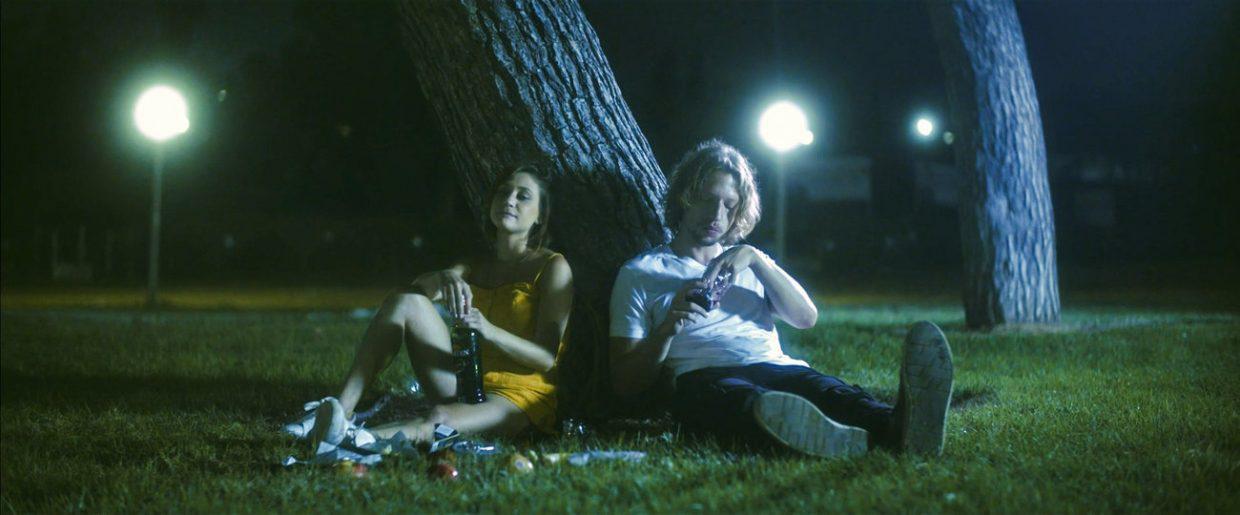 14.07.2021, 20:00 Leokino
Eine unverfängliche Tinderbekanntschaft zwischen einer Filmstudentin und einem jungen Mann aus der israelischen Grenzstadt Sderot. Neben dem alltäglichen Wahnsinn, was das Leben an der israelisch-palästinensischen Grenze mit sich bringt, verlieren sich die zwei auf einer poetische Reise zwischen Sderot und Paris und traumwandeln auf den Spuren von Außer Atem. Director Statement: Der Film handelt von der Fremdheit, die in den zwei Charakteren innewohnt und ihrer Beziehung zu Sderot – der Stadt, in der sie leben. Michal, eine Filmstudentin, die aus der Metropolregion Tel Aviv stammt, betrachtet die Stadt Sderot als vorübergehendes Zuhause und will hier bloß nicht hängen bleiben. Der russisch-stämmige Alex schämt sich seiner osteuropäischen Herkunft. Als Filmstudentin liegt mir Michals Charakter am Herzen. Ihr Standpunkt erlaubt es, das Kino in einem breiten Kontext der Filmtradition zu diskutieren.
Director, Writer, Edit Noga Dekel • Cinematography Alon Daniel • Cast Noa Har-zion, Guy Demidov- Halpern, Michel and Rosa Aberman • Sound Jasmin Even • Music Gilad Kesler • Executive Producer Ester Lehman, Dekel Adar
Noga Dekel 2014–2019: Film studies towards an academic degree at Sapir Academic College, Sderot, Israel. 2016– 2019: Noga directed her short films LABYRINTH, LA MARIPOSA and SDEROT KISSUFIM.