Kurzfilm
How to Disappear
Robin Klengel, Leonhard Müllner, Michael Stumpf • AT 2020 • 21'
DCP • eOF+dUT • Tirolpremiere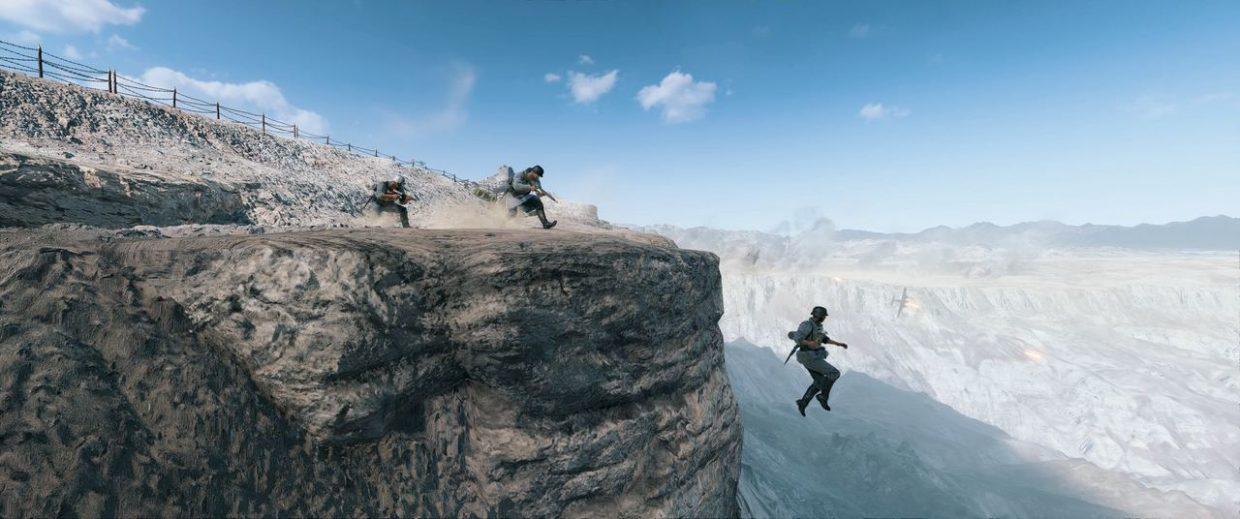 18.07.2021, 16:00
Double Feature mit The African Twin Towers Leokino
Ist es möglich, in einem Ego-Shooter-Spiel zu desertieren? Entlang dieser Frage reflektiert how to disappear über Krieg und Spiel, Disziplin und Ungehorsam. Denn die Geschichte der Kriegsverweigerung ist genauso alt wie die Geschichte des Krieges – und dennoch sprengt die Fahnenflucht den digitalen Handlungsraum des Spiels. Gedreht in den pittoresken Schlachtfeldern des Online-Shooters Battlefield V, wird dieses zur Kulisse für eine essayhafte Erzählung. Sie erzeugt einen Riss, durch den physisch-reale Wirklichkeiten in die depolitisierte Spaßbühne des Spiels eindringen. Anhand von Performances und Interventionen in das digitale Schlachtfeld lotet how to disappear die Spielräume und Grenzen der audiovisuellen Unterhaltungsmaschine aus.
Director Robin Klengel, Leonhard Müllner, Michael Stumpf • Writer Robin Klengel, Michael Stumpf • Cinematography Michael Stumpf • Edit Leonhard Müllner • Cast Franz-Josef Windisch-Graetz, Dmitry Gamolin • Sound Adina Camhy • Producer Total Refusal
Leonhard Müllner, born 1987 in Graz, lives and works in Vienna as Visual Artist and Media Researcher. Robin Klengel, born 1988 in Graz. He works as artist, illustrator and cultural anthropologist in Vienna and Graz. He is interested in individual and collective tactics of spatial appropriation, and mechanisms of order and control of the urban as well as the digital public spaces. Michael Stumpf, born 1985 in Wels, studied philosophy in Vienna. At the moment he studies media culture and media art theory in Linz. He is artist and graphic designer.